New Build News
4C Developments have recently completed Marchmont Road which was a new build behind retained façade project. We are currently completing three other new builds in Cheslea and Dulwich Village and a further façade retained new build project in Belgravia.

Watch this space for further news and photography.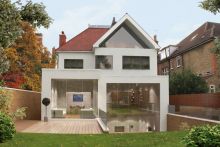 General Project News
We have recently completed and are currently working on many projects in and around central and south west London. Projects of particular note are:

Chester Row – a major works contract involving a huge basement excavation and the complete rebuild of the house behind a retained façade. A further level will be added to the roof to provide more accommodation situated within the prestigious Grosvenor Estate. Watch this space!
Victoria – Close to Buckingham Palace this grand residence was completely refurbished to exacting detail and to a design in keeping with traditional style. We added a large roof garden which takes in fantastic views of the London skyline.
Cloncurry Street, Fulham – this project will involve a super modern zinc and glass extension to a classic alphabet street location by Bishops Park.
Ellerton Road, Wimbledon – a refurbishment and external landscaping project which includes an external swimming pool. This beautiful project will be complete late 2013.
Savills, Brook Green – 4C are about to start the 3rd project for Savills Estate Agency. The site will be completely transformed from a restaurant to a high specification office which will open late 2013.
Cathcart Road – a contemporary new build house with basement in the heart of Cheslea. Fine joinery and high end finishes, specialist glass doors and floors will feature in this wonderful family home. Completes summer 2013. Watch this space!
Charlwood Road 44 – Extensive basement and garden refurbishment works completed the final stage of this beautiful villa refurbishment. Photography to follow.
Richmond – this interior designed property has a new basement, 2nd floor extension and complete internal and external refurbishment. The house now boasts over 4,500sq/ft of prime Richmond residence.
St Judes Church – The 2nd church conversion to be carried out by 4C Developments. The property will comprise of 6,500sq/ft of unique living accommodation. Due to be showcased in numerous interiors magazines this home will raise the bar for exemplary refurbishment projects.
Sponsorship
Each year we sponsor a charity which is chosen carefully. In addition to this we are very proud sponsors of the excellent "Victory Boy Rulers" football team competing in the Rocks Lane League. The team are made up of boys from the local primary school Our Lady of Victories. Our team are current league runners up! Well done boys!!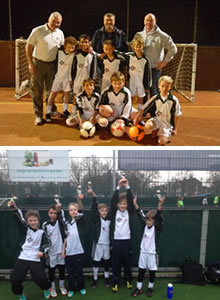 Wandsworth Design Awards
4C were presented with an award from the Mayor of Wandsworth for the refurbishment works to Our Lady of Pity & St Simons Stock Church, Putney. The scheme involved new access improved for the disabled along with new toilet facilities in the main church and adjacent hall.

In addition to the above one of our design and build projects in Putney was shortlisted for adding a well-mannered contemporary extension to an existing building.